28 june 2019
Bulgarian Maritime Summit
Under the aegis of the Institute of Chartered Ship brokers – Bulgarian branch, Simpson Spence Young Bulgaria Ltd, VFS Chartering Ltd, FLAG BG and SHINC Ltd are proud to announce that
First Bulgarian Maritime Summit will be held in Varna, Bulgaria on 28 June 2019
.
The aim of this summit is to lay a foundation for regular gatherings of people doing Maritime business from Bulgaria and abroad.
The event will take place on 28 june 2019 from 20:00 hours
in restaurant Captain Cook, Passenger terminal of Port of Varna, Bulgaria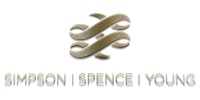 Simpson Spence Young
stands out as the world's largest independent broker. We were established in 1880 by Ernest Simpson, Lewis Spence and Captain William Young,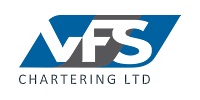 VFS Chartering Ltd
was established in 2010 in Varna, Bulgaria as a fully independent international ship-brokerage house. The Company is mainly focused in the dry bulk shipping sector
FLAG BG
was established for providing first class agency services in port of Varna and Burgas, later the company expanded its service area to all Bulgarian Ports.